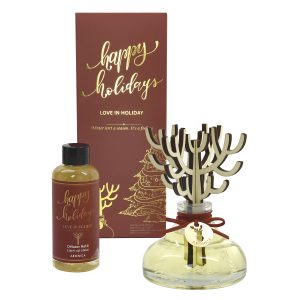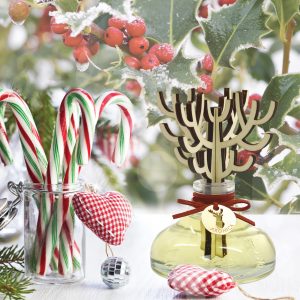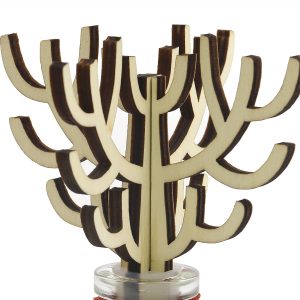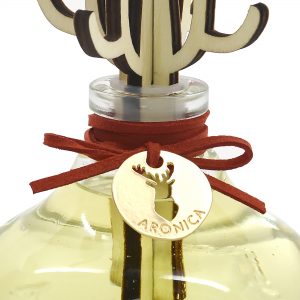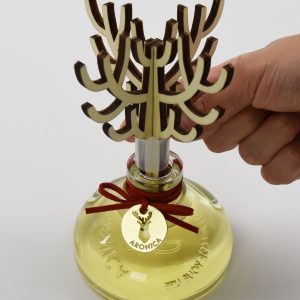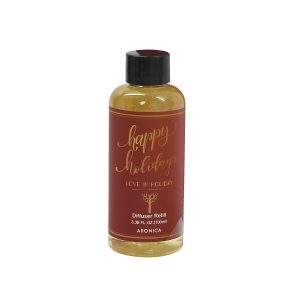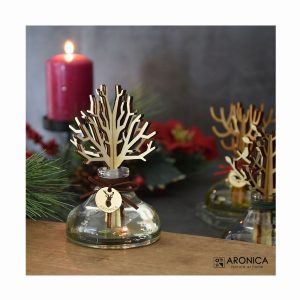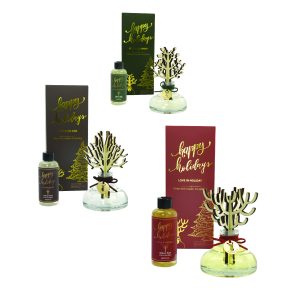 Winter Garden – Love in Holiday With 100ml Refill / RED
BLENDING NOTE  :  ROSE / JASMINE / CRANBERRY
STRENGTH OF FRAGRANCE

Out of stock
Compare
CONTENTS DETAILS
-One Holiday Fragrance Diffuser (4.06 Fl Oz /120ml)
– Refill (3.4 fl.oz / 100ml)
-One Gift Box: 3.7″(L) x 3.7″(W) x 9.4″
-Tree-Shaped Wooden Craft Sticks (2 pcs)
-One Plastic Safety Holder
-Ribbon with medal
PRODUCT DESCRIPTION
Celebrate the joyful spirit of the holiday season with our Love in Holiday fragrance that will conjure up lovely memories from the past. The magical ambience was captured using rich floral fragrance of rose and jasmine complemented by cranberries, citrus accord and fir needles to keep it bright and refreshing.
Decorate your space with seasonal spirit and enjoy the best of the Holiday in your everyday life. Winter Garden Diffusers are ideal indoor decorations for any household and a perfect Seasonal Home décor gift.
HOW TO ASSEMBLE THE PRODUCT
STEP 1 ) Carefully remove the wooden sticks and safety cap from the box. Insert the wooden sticks into the safety cap.
STEP 2) Carefully open the rubber cap by gently twist and pulling it out.
STEP 3) Insert the safety cap into the mouth of the bottle. Please do not press the branches of the wooden stick as it can break. Shortly, wooden sticks will diffuse the fragrance into the air.
Other Fragrance of Winter Garden (Click the image)
| | |
| --- | --- |
| Weight | 1.5 lbs |
| Dimensions | 12 × 6 × 4 in |
Additional Information
The wooden sticks absorb the fragrance from the container and diffuses it into the air through evaporation. It is effective in fragrance diffusion by providing a greater evaporation surface than other diffusing materials like reed sticks. Therefore, the speed of evaporation can vary with the environmental conditions such as temperature, humidity and ventilation.  Since the wooden sticks can hold the fragrance, you can still enjoy the fragrance for sometime after the bottle becomes empty.
Decorate your space with a variety of woodcraft shapes and messages and the fragrances specially created for the seasons or occasions.