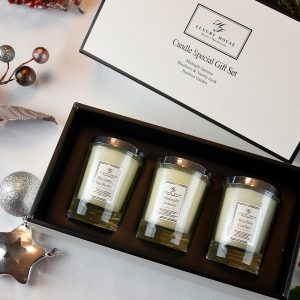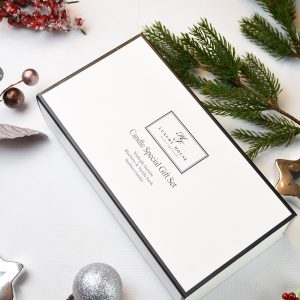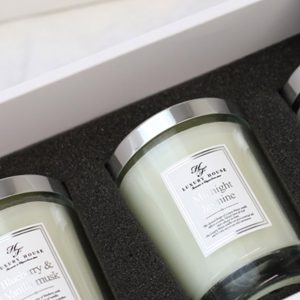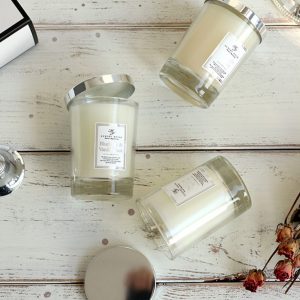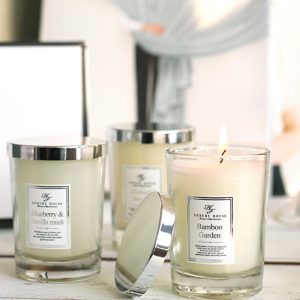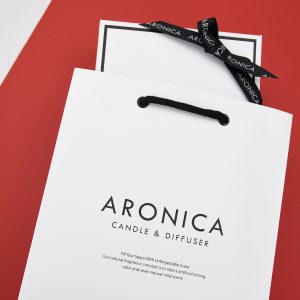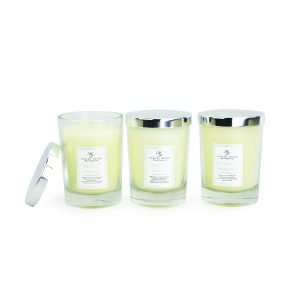 Luxury House – Candle Special Gift Set (3pc)
Fragrance :  MIDNIGHT JASMINE / BAMBOO GARDEN / BLUEBERRY & VANILLA MUSK 
Approx. Burn Time : 10 hours / 1pc
Free Gift Bag 
In stock
Compare
 CONTENTS DETAILS
3 pcs of Soy Candles in Glass Container  with Top ( 100g )
One Gift Box: 4.5″(W) x 4.5″(L) x 5.5″ (H)
An Aronica Logo Gift Bag
PRODUCT DESCRIPTION
Luxury House Candle Gift Set consists of our three most beloved fragrances: Blue Berry & Vanilla Musk, Midnight Jasmine, and Bamboo Garden. Based on our unique blend of wax, we have added the three fragrances of distinctive characters to decorate your space in various ambience. Enjoy the warmly spreading scent with our Luxury House Candle Gift Set.
FRAGRANCE DESCRIPTION
MIDNIGHT JASMINE  : Great candle for our lovebirds. Our exotic Jasmine fragrance will attract your loved ones with flowery and musk notes helping you to create a warm and inviting atmosphere. Ideal candle for you bed room where its aroma will give you inner peace and serenity.
BAMBOO GARDEN: Perfect combination of earthy and fresh, green aromas. Once candle is lit, your room will turn into an endless bamboo forest filled with soft notes of clean and fresh fragrance. Clear you minds and take a walk in your bamboo forest.
BLUEBERRY & VANILLA MUSK : Your hot summer day will be complete with a rich, creamy scoop of vanilla ice cream with fresh, tangy blueberries on top. With this candle, you will surely enjoy your blueberry Vanilla ice cream right in your room. Hint of musk notes will provide relaxing atmosphere for your mind and body. The perfection.