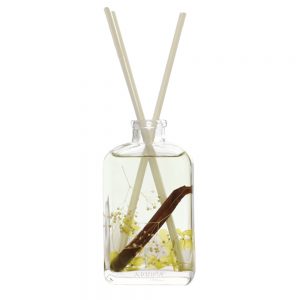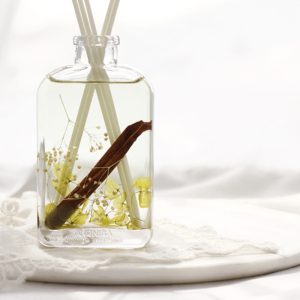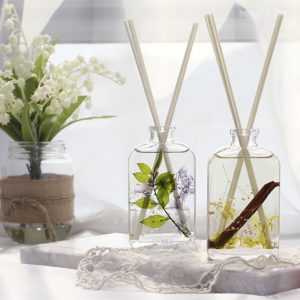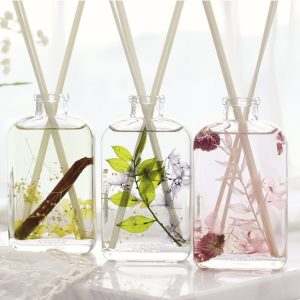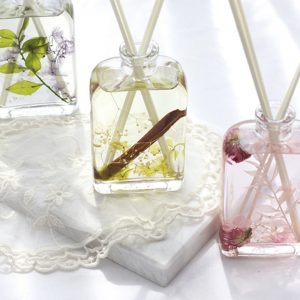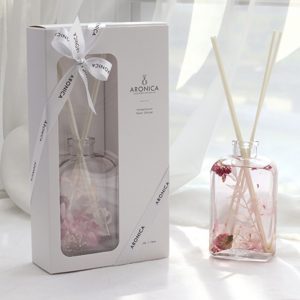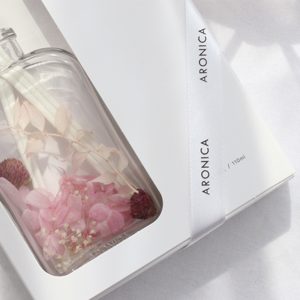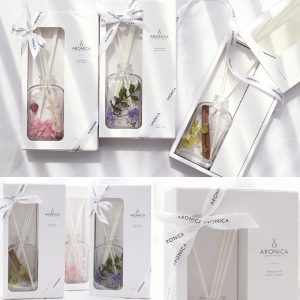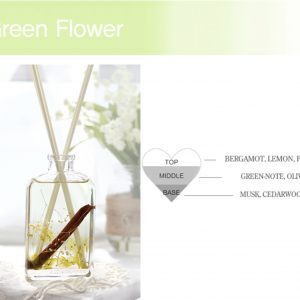 [Coming Soon] Preserved Flower Herbaflorium Diffuser – Green
BLENDING NOTE

FRESH GREEN
Green fragrance fits well into a fresh space.
Compare
CONTENTS DETAILS
– One diffuser solution bottle (110 ml / 3.7 fl oz)
 – 5 pcs of reed sticks
– A empty glass container
– Preserved flowers in the glass bottle
–  Gift Box Package : Approx. 5.1″(W) x 2″(D) x 9.2″(H)
PRODUCT DESCRIPTION
It is not used only as fragrances, but decorated as interior accessories.
The preserved flowers in the container is able to maintain permanently by putting a high-quality preserved flower and special solution.
What is the preserved flower?
It is a flower that does not wilt for a thousand days.
What does HerbaFlorium mean?
It is a compound word of Herbarium and Flower.
HOW TO ASSEMBLE THE PRODUCT
STEP1) Carefully unpack all of components, making sure to remove any packaging.
STEP2) Carefully remove the solution bottle cap and pour the solution into the container.
STEP3) Place it wherever you want and let the scent come out.
PRECAUTION
Once you pour the solution, please prepare a newspaper or box on the floor first, remove the reed sticks, and then pour the solution.
The diffuser solution may flow.
It can cause discoloration if it reaches to the varnished wood product, leather, or textile.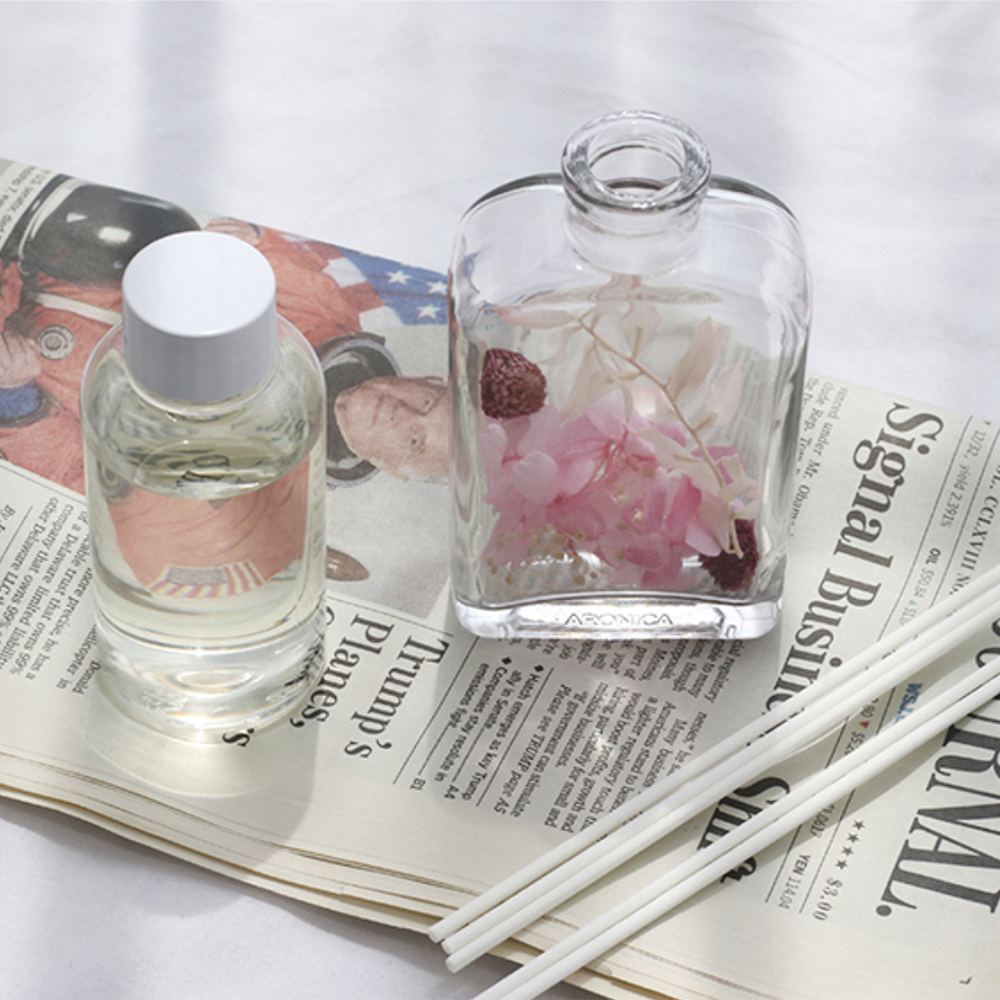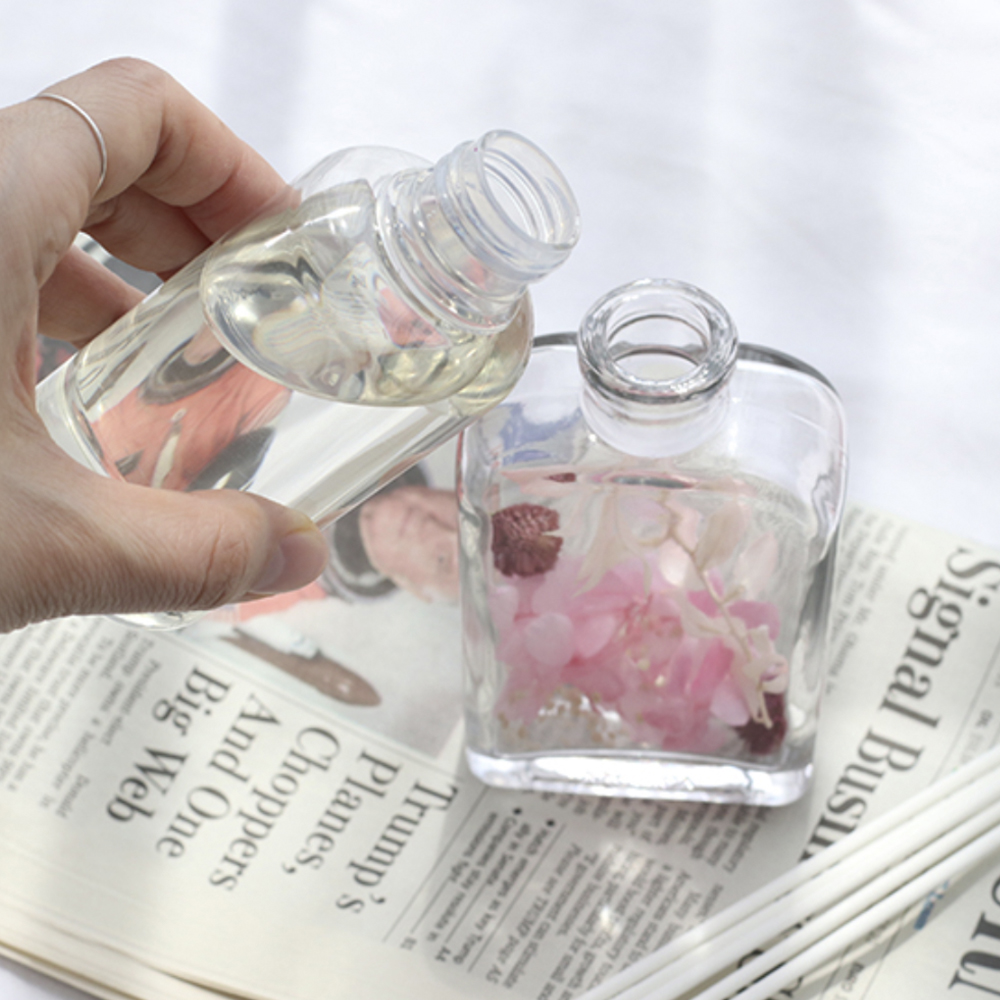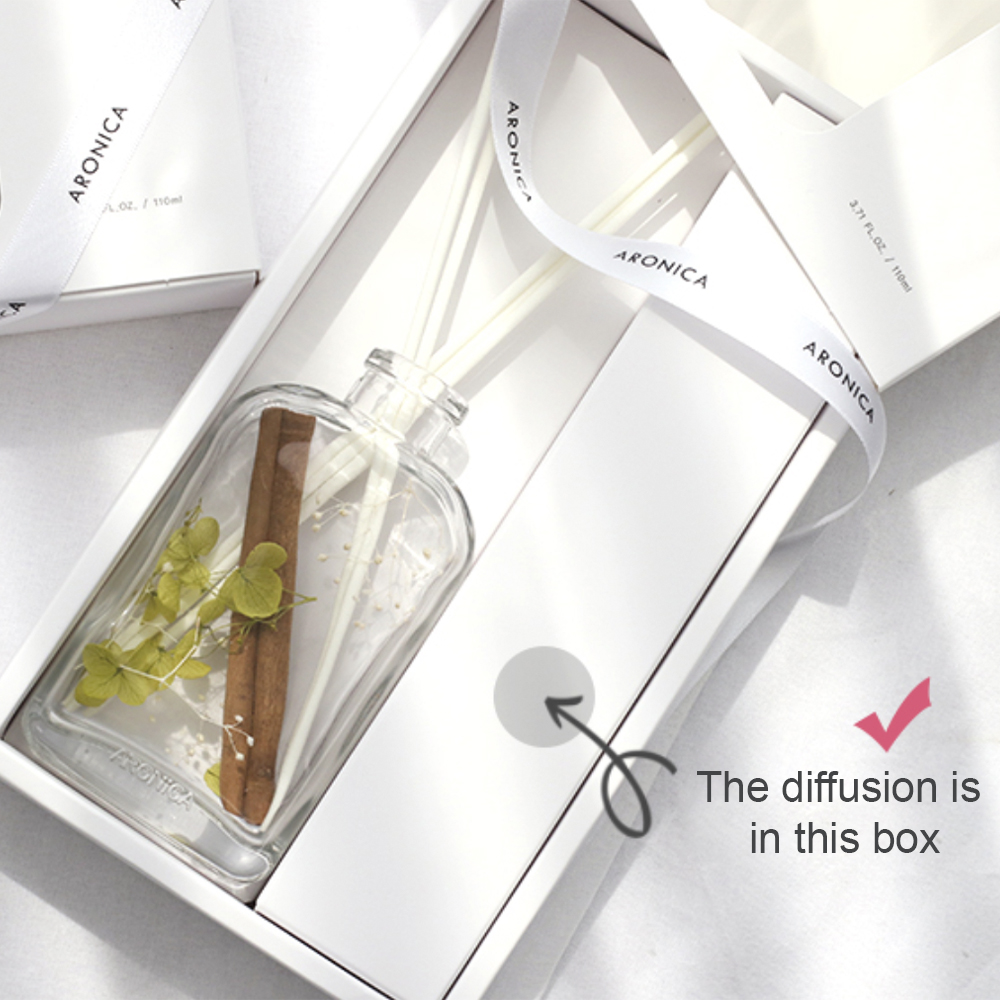 The solution color will be changed!!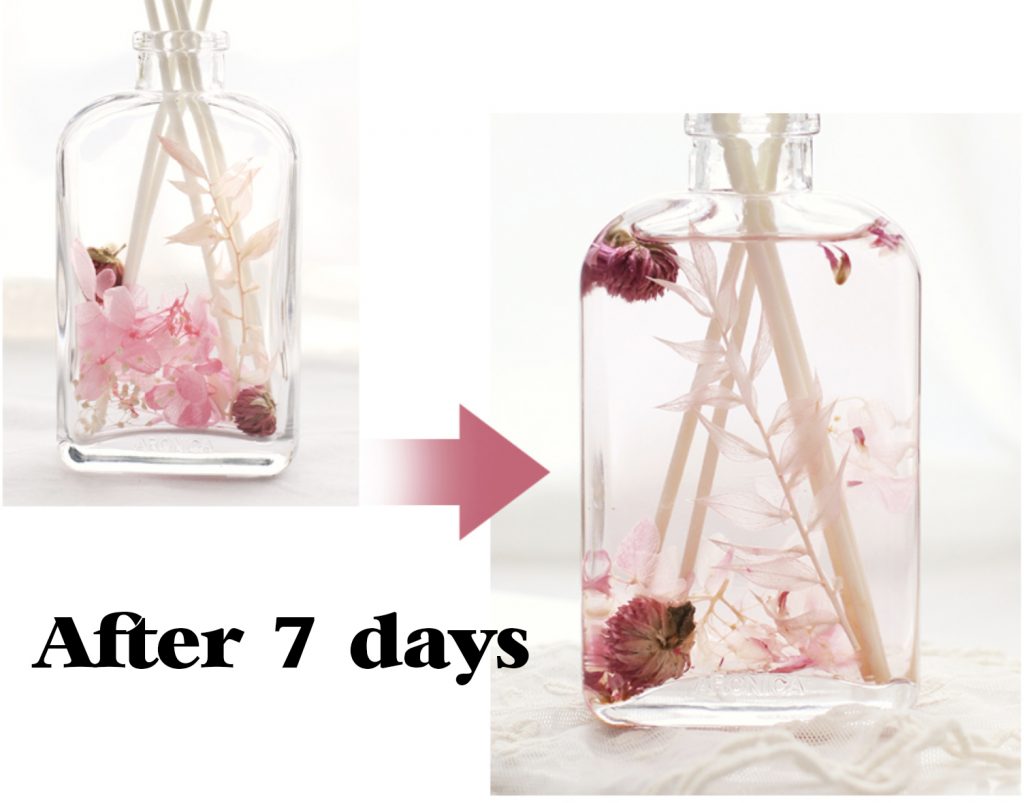 Go to Others.. (Click the picture)
| | |
| --- | --- |
| Weight | 1 lbs |
| Dimensions | 10 × 10 × 3 in |