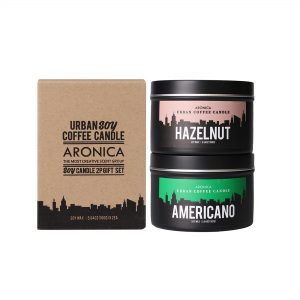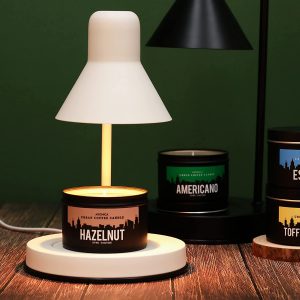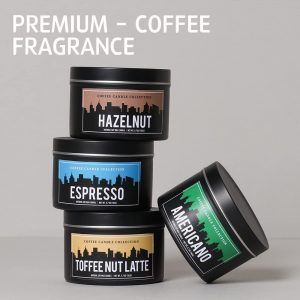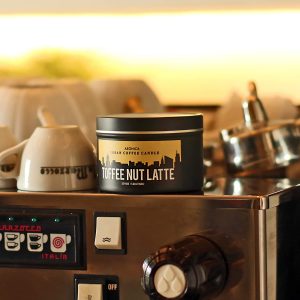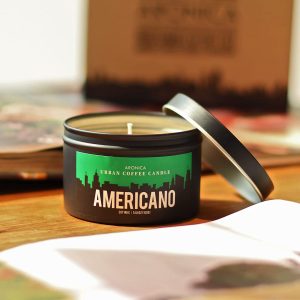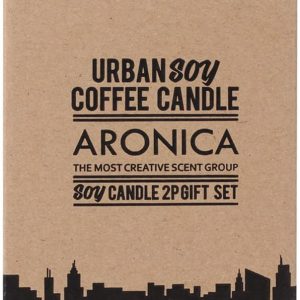 Aronica Urban Coffee Candle- Americana & Hazelnut 2pack
$20.99
Compare
Scent: Packed together to fill your room with our Americana & Hazelnut fragrances.

Candle Care: Trim wick to ¼" before lighting, including each time the candle is relit.Burn candle for 2 hours and allow to cool before relighting to reduce possibility of smoking or sooting. Avoid use near vents, drafty areas, windows , and fans.

Strong and Long Lasting Scent: Fill up your space with its rich blend of strong fragrance in which you can enjoy for many hours!

Perfect Gift- Our candles are an excellent choice for gift giving. They can be used during all seasons, any holiday or special event such as birthdays, weddings, and more! Our candles are sure to make for a fantastic gift for you and/or someone you care for.

Made with 100% Soy Wax – This candle is made with eco-friendly soy wax.