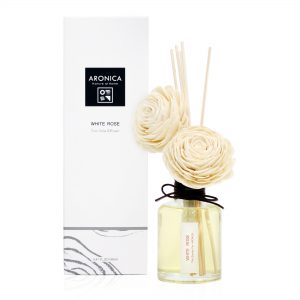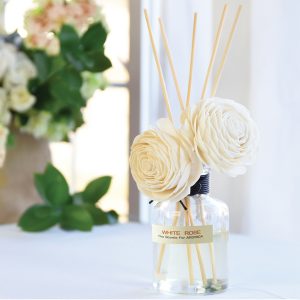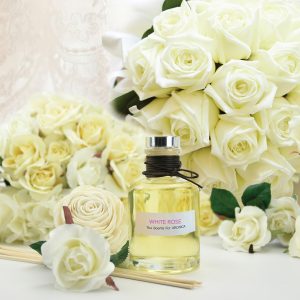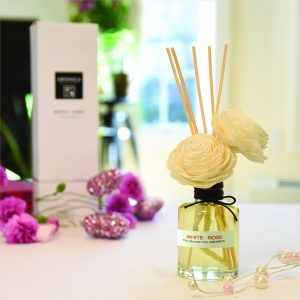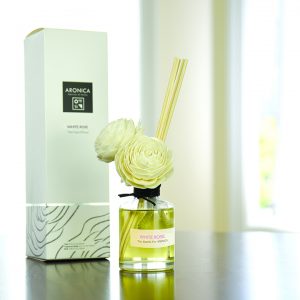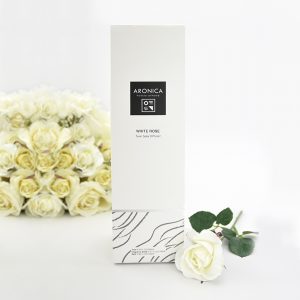 Aronica Twin Flower and Reed Diffuser (5.4oz/160ml)- White Rose
$39.99
BLENDING NOTE   :  CITRUS ACCORD / WHITE ROSE / MUSK
STRENGTH OF FRAGRANCE

In stock
Compare
SKU:

UA1-P1-M1-L1-N15

Categories: Diffuser, Gifts, Products, Thank You Gift, Twin Sola Flower, Wedding Gift
Tags: Bridal Shower, Diffuser, Flower, Housewarming, Mother's Day, Reed, Thank you Gift, Valentine, Wedding, White Rose
CONTENTS DETAILS
– One Fragrance Diffuser Glass Bottle (5.4 Fl Oz /160ml)
 – 2 pcs of Handmade Sola Flowers
– 5 Natural Wood Reed Sticks
–  A Premium Paper Gift Box :3.5″(L) x 3.5″(W) x 11″(H)
PRODUCT DESCRIPTION
Inspired by a white rose bouquet in the hands of a beautifully innocent bride, a touch of citrus adds delightful festivity to the feminine harmony of clean and tidy rose scent and warm and smooth musk fragrance. Decorate your air with lovely fragrances diffused by wooden twin sola flowers unfading in full bloom. Fragrance diffusion from two sola flowers can comfortably cover a larger space.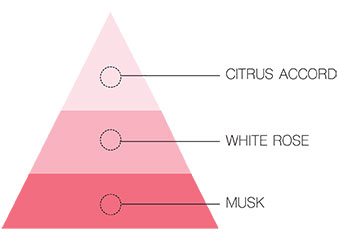 HOW TO ASSEMBLE THE PRODUCT
STEP1) Carefully unpack all of components, making sure to remove any packaging.
STEP2) Carefully remove the bottle cap and insert sola flowers and wooden craft stick into the bottle.
STEP3) Sola flowers and wooden craft stick will absorb the fragrance oil blend and diffuse the fragrance soon. Within a few hours the fragrance will be delicately diffused throughout the room.
Other Twin Sola Diffusers (Click the image)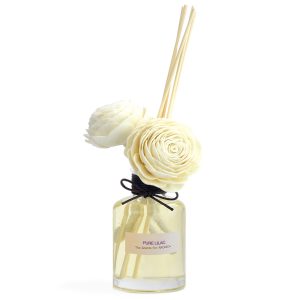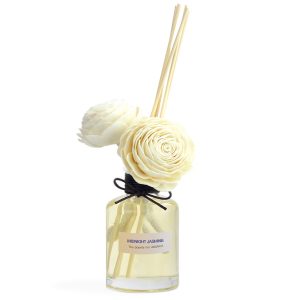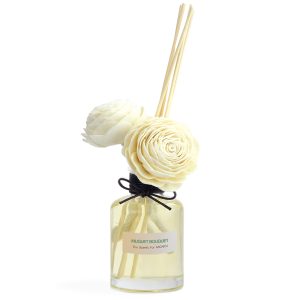 | | |
| --- | --- |
| Weight | 1.5 lbs |
| Dimensions | 12 × 6 × 4 in |
Additional Description
Aronica Sola flowers are made from the stems of Sola plants. Sola Plants are a type of reeds that are native to the South East Asia. The plants are peeled and folded into various shapes of petals in the hands of master craftsmen.
The wooden petals of sola flowers will rapidly absorb the fragrance from the container until it is soaked which may appear to be running fast. Then, the petals will diffuse fragrance into the air through evaporation. Therefore, the speed of evaporation can vary with the environmental conditions such as temperature, humidity. Since the wooden petals can hold the fragrance, you can still enjoy the fragrance for sometime after the bottle becomes empty. Sola petals are effective in fragrance diffusion by providing a greater evaporation surface than other diffusing materials like reed sticks. Even a small sola flower diffuser can comfortably cover a larger space. You also can control the fragrance diffusion with the number of sola flowers or reeds. Decorate your air with lovely floral fragrances diffused by unfading sola flowers. It is ideal indoor decorations for any household and a perfect Home décor gift.