Aronica Modern Chic Diffuser – Rosegeranium
$39.99
BLENDING NOTE (Natural Essential Oil) :  LEMON / ROSGERANIUM
STRENGTH OF FRAGRANCE

In stock
Compare
CONTENTS DETAILS
– One Fragrance Diffuser Glass Bottle (6.7 Fl Oz /190ml)
– 5 Black Fiber Reed Sticks
– Ribbon with Medal
– One Gift Box: 3.5″(L) x 3.5″(W) x 10″(H)
PRODUCT DESCRIPTION
Aromatherapy diffuser using natural essential oil. An exquisite combination of a modern glass bottle with a label of delicate texture on it and a uniquely designed medal hanging on a grey ribbon provides a modern and unique ambience for your space. Prized for reducing feelings of stress and worry, this geen and deeply rosy scent fills up your space with feminene elegance.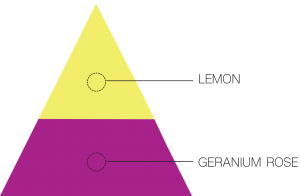 HOW TO ASSEMBLE THE PRODUCT
STEP1) Carefully unpack all of components, making sure to remove any packaging.
STEP2) Carefully remove the bottle cap and insert fiber sticks into the bottle.
STEP3) The sticks will absorb the fragrance oil blend and diffuse the fragrance soon. Within a few hours the fragrance will be delicately diffused throughout the room.
Other Modern Diffusers (Click the image)
| | |
| --- | --- |
| Weight | 1 lbs |
| Dimensions | 12 × 6 × 4 in |